Is the cash you need today sitting in your debtors ledger?
Invoice Factoring NZ
Turn your Invoices into Cash within 24 hours once approved!
Invoice Factoring converts B2B Sales on credit terms into immediate Cashflow.
Is your business growing faster than your operating capital?

Easy Set up Process

Business to Business Sales

Online Portal for Client Login

The missing piece of your Cashflow system

Turn Invoices into Cash!

Competitive 3%-5% Discount rates
Get access to Cashflow Finance!
Bank said No? Growing Business? Growing Debtors Ledger?
Book a Phone call now or just call 0800 466 231!
Apply now, takes 2 minutes to start.
Invoice Factoring and Finance Frequently Asked Questions
Understanding Cashflow Finance
Invoice Factoring FAQ's
PROCESS FOR FACTORING

After you have done your invoice run, copies of invoices
sent to customers are submitted to Invoice Funding Solutions (IFS)
80% of the value of approved invoices (less fees) is made available for you to use like an overdraft
Your customer pays IFS directly
The remaining 20% becomes available for you to draw down

HOW MUCH DOES FACTORING COST?

A fee of 2-5% of the value of invoices submitted is paid
as a fee for the administration of your facility. This covers
the costs associated with processing the invoices and
drawdowns, liaison with you and your customers, receipting
cash, chasing payments and sending statements.
A further discount is charged for each day past due date, generally 0.25% per day.

Invoice factoring is a form of invoice financing that allows companies to convert their sales on credit terms into immediate cash flow thereby increasing their working capital. This cashflow financing provides the business with immediate funds that can be used to pay for company expenses.

Factoring is easier to get than conventional financing because you are technically selling an asset rather than getting a loan. The most important requirement to qualify is to have invoices from creditworthy commercial clients. As a result, factoring is available to small businesses that don't have substantial assets or a long credit history.

We realise that financing the growth of your business can be hard. Newly started or established businesses selling on credit terms will eventually need more working capital due to growth. If your credit sales to commercial accounts have created a cash flow shortage in your business, then your company will benefit the most by using our accounts receivable financing service. Business owners realise that there is no need to borrow money from a bank in order to offer credit terms to customers.

Invoice financing, also known as factoring is a method used by businesses to convert sales on credit terms for immediate cash flow. Financing accounts receivable should become the preferred financial tool in obtaining flexible working capital for businesses of all sizes. The receivable credit line is determined by the financial strength of the customer (Buyer), not the client (The seller of the receivables).

Unlike other Factoring Companies, Invoice Factoring Solutons makes invoice financing easy to obtain with minimal paperwork. Our decisions are not purely based on financials, tax returns or even equity to debt ratios. We make decisions primarily on the invoicing process and the credit strength of the account debtor (buyer). We specialise in evaluating and financing accounts receivables and can make a prompt decision within 3 – 5 days generally once we've received all the relevant information. This financial solution makes your invoice finance easy to run and manage. The approval process is simple and we can expedite initial funding in 3 to 5 working days. Our clients can enjoy the benefits of our prompt service and begin to use their funds within days of completing an application.

Businesses that sell on credit terms have a hidden asset that most owners do not realize can be used for security. Invoice Factoring Solutions specialises in providing an Cashflow Finance solution by Factoring your accounts receivable also called your Debtors Ledger. The receivables are pledged as security and the business may draw cash against the eligible accounts receivable at any time. Accounts receivable financing, also known as factoring or invoice finance gives you more flexibility than an standard bank overdraft, as you Sales and Invoicing grows so does yourInvoice Factoring facility.

Every industry is evaluated differently because no industry invoices the same.  As a rule of thumb, your business must sell to other businesses which we'll call your debtor (customer), a receivable or invoice that can be verified or has an acceptance (signed off) by the account debtor. Invocie financing or Invoice Factoring is available to all industries that provide services, or deliver products to commercial accounts. The sale must be "final sale" with no contingencies or disputes. The service or product must be completely delivered in order for an invoice (receivable) to be eligible for funding. In industries where retentions are held against an invoice this component is not elgible for factoring but the balance of the invoice is.
Latest Cashflow Finance Articles
General Invoice Factoring and Invoice Funding News and Tips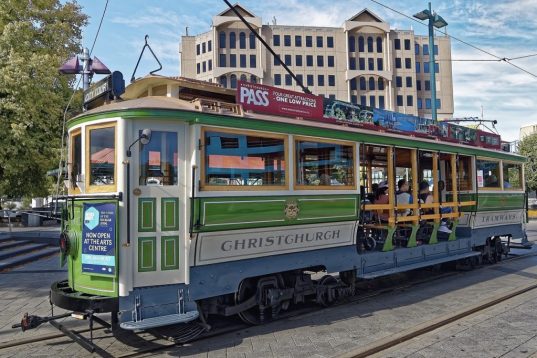 Factoring Christchurch and Canterbury Businesses – Invoice Factoring Solutions Christchurch and Businesses throughout the Canterbury Region can improve by using Factoring Companies If you have a business in Christchurch that sells to businesses on credit terms, then you may gain by factoring your debtors. Do you have unpaid invoices in your Debtors Ledger? If so […]
Put yourself in the know. Learn about all the Invoice finance options your business can use
Call or Email now and get access to Cashflow Finance!